Ballet has changed so much in the past few decades and with those changes have come some wonderful new tools for dancers. I only wish some of them had been available during my time!
If you have ever struggled with baggy ribbons, this is a perfect solution! This ribbon has the look and size of any standard pointe shoe ribbon, but is made from a soft stretchy, elastic material.  It looks a little different up close, but will match most pointe shoe colors and look the same on stage or in class. No more tendon trauma… not too loose or too tight, but just right.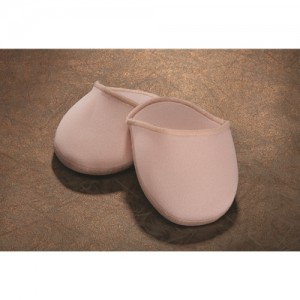 Pointe shoes are not the most comfortable shoes on the planet, as previously discussed here. Back in my day, we stuffed the tips of our shoes with lamb's wool or paper towels, depending on what was handy. But now they make puffy little pillows to cushion your feet- a thin layer of gel material inside two pieces of fabric creates a comfortable pouch. Just imagine!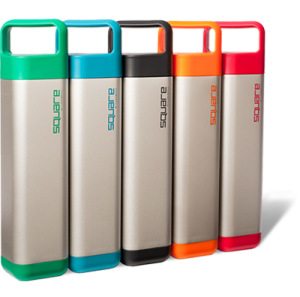 Dancers get thirsty so having water on hand is a must. But keeping those water bottles clean can be a challenge. The answer? Clean Bottle: The Square. Unscrew the bottom (and the top) of this reusable water bottle for no-fuss washing and quick drying. Flat sides mean it won't roll away if it falls. Stainless steel; holds a whopping 20 ounces. It doesn't get easier– or more perfect for dancers.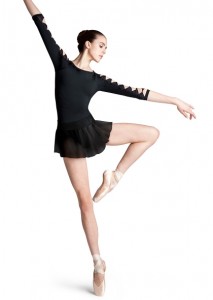 Pretty ballet skirts that actually stay in place once you put them on. This one by Bloch has a cute petal decoration and an elastic waist.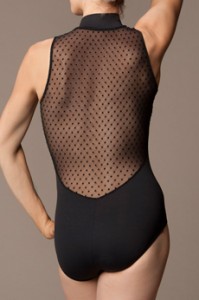 Leotards with style and fun details. This one by Ainsliewear has a flirty dot-lace panel on the back. It's been declared "hot"by my husband.