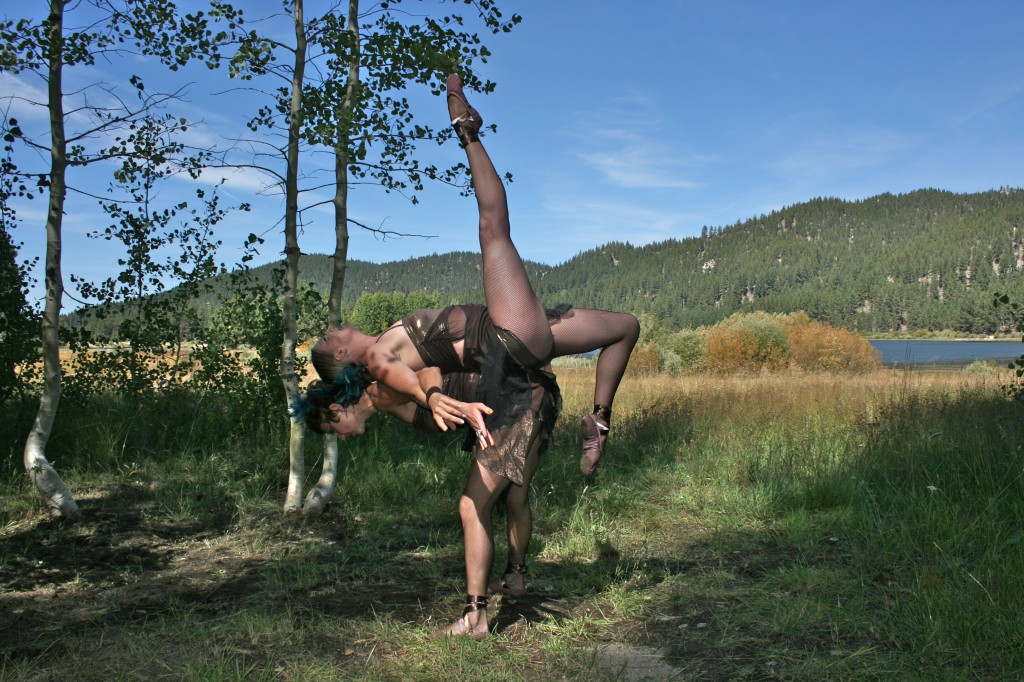 Trails and Vistas is now over and our debut performances as Terpsichore D'Amour were a success. Spooner Lake is an absolutely stunning place to spend time; it's all groves of whispering aspen and wildflowers, the air sweetly scented with sage. We arrived the day before performances to allow ourselves time to scout out our site and see how the choreography worked.
The first run-through was a disaster. Granted, we were tired from the long (almost 4 hours) car ride up to Tahoe, but… we were basically trying to dance in a swamp. Or maybe it was just a bog. Either way, the ground was dangerously bumpy and uneven, the grass was knee high, itchy and riddled with sticky burs that clung to our clothing. The dog went exploring only to come back covered in so many burs that she looked brown instead of black. Things were looking tenuous at best.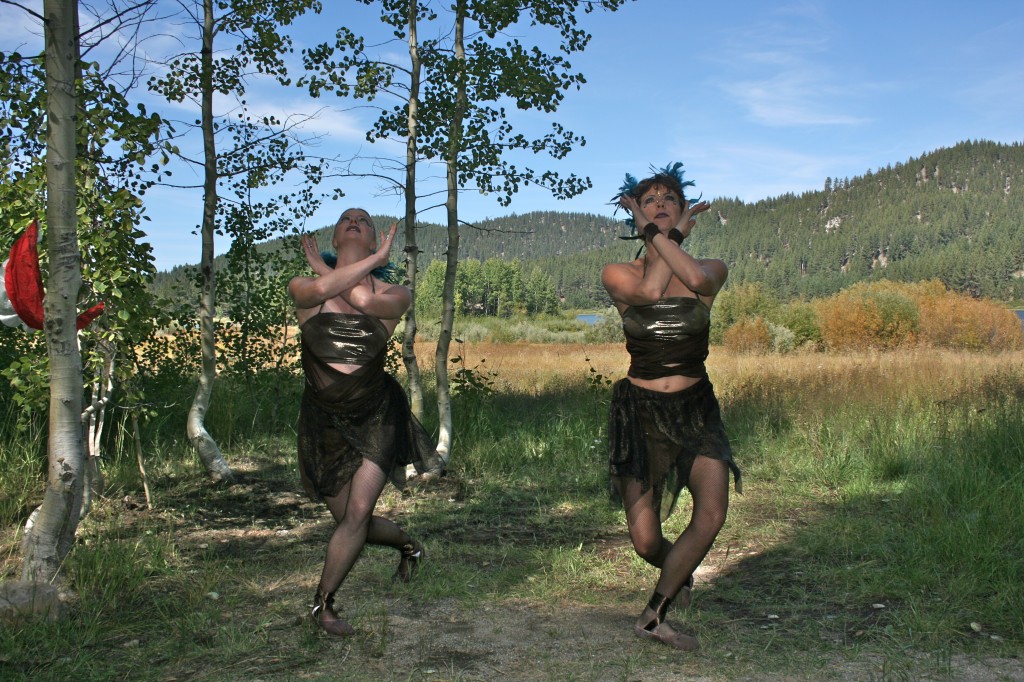 Dancing in nature is not at all like dancing in a studio or on stage. We knew this already, and thought we had prepared with outdoor rehearsals. However, circumstances dictated that we had to make do with the site we were given, so we got creative. We moved everything up onto the hiking trail and danced a few feet on either side of it. It was a small space, but we realized this was probably a good thing because we would be performing so many times. We took out the jumps and simplified a few other steps that were dangerous to try on uneven ground. We pounded down the bumps with a giant log. We were ready.
The audience departed on their docent-lead hikes every 15 minutes, which meant they arrived at our site…. um… whenever they got there. Some groups were fast, some incredibly slow. Sometimes they arrived only moments apart. In between each performance we chugged water, kept a sharp eye out for the next group, laughed a lot, discussed what was and wasn't working in the dance. Sometimes there was even enough time to cop a squat and go pee… but we had to be lightning fast- we could never really be sure when the next group would round the corner.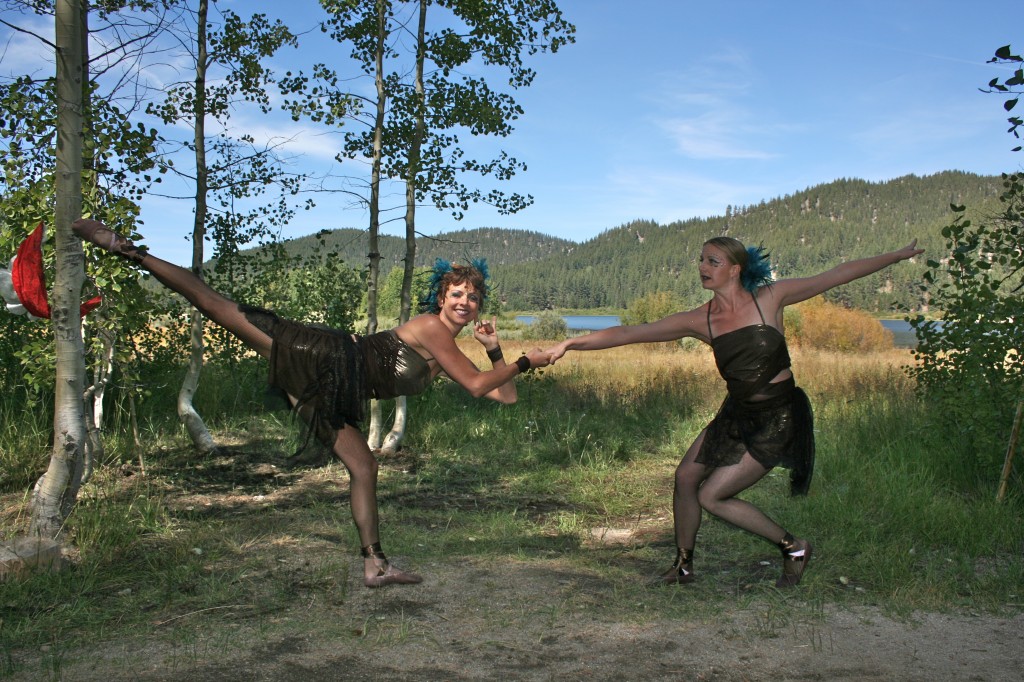 It all came together; choreography, teamwork, costumes, makeup. For the first time ever, dance and theater both came into play. It was such a different dynamic to interact with my dance partner and the audience, all of it framed by nature.
It was an accomplishment.
The stats:
• 27 performances over 2 days
• 26 installations, 18 performing groups
• ~ 750 people
• countless hours lost sleep (dreams are ridiculously vivid at altitude)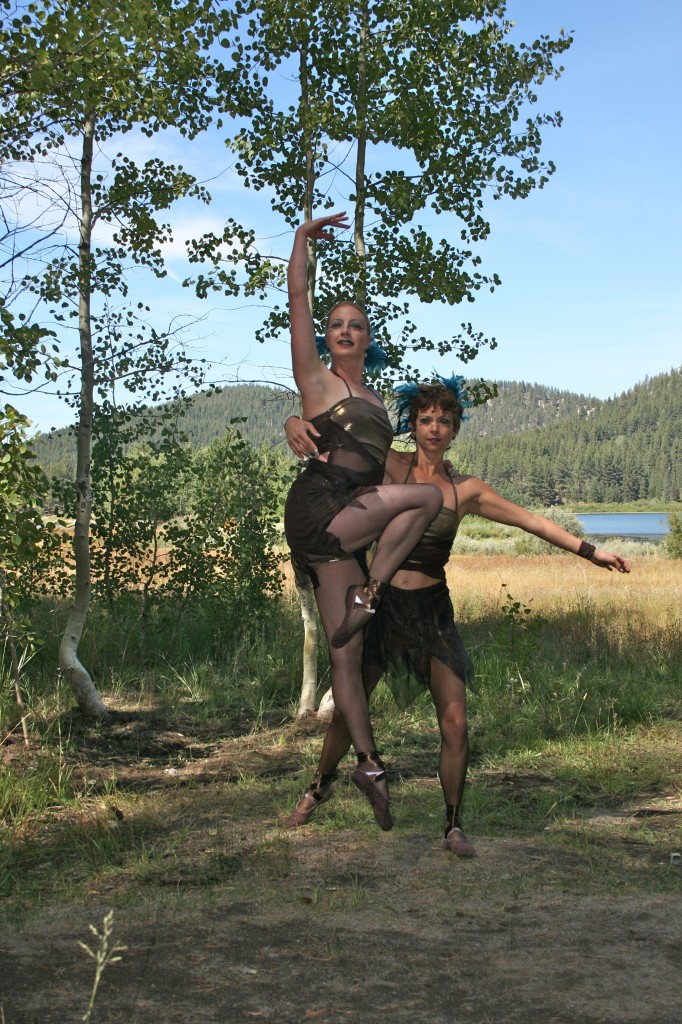 Our friends raved. But they are our friends, and therefore inherently biased. However, we did have a final moment of glory late in the day on Sunday, just as we were almost through. A father wandered down the path, trailed by two boys on bicycles, ages 4 and 6 (approximately). He stopped.
"We saw the show this morning," he offered. "You guys were our favorite performers."
If you enjoyed this article, Get email updates (It's Free)