Dance is in the spotlight everywhere these days: you can catch a free performance on a streetcorner near you, watch a documentary, check out a behind-the-scenes episode of Sarah Jessica Parker's city.ballet. or tune in to find out who wins the next round of So You Think You Can Dance. But aren't we lucky–dance is also making a splash in fiction! Whether you're a dancer, wanna-be dancer or a dance lover, you're going to want to add some of these tasty titles to your library, and be sure to scroll down to my Just-In-Time-For-Fall book giveaway.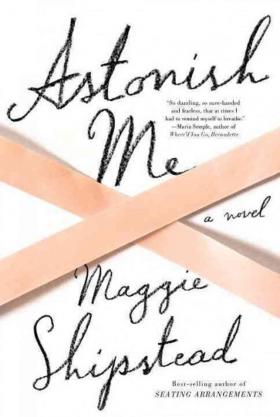 Astonish Me
Astonish Me is the irresistible story of Joan, a young American dancer who helps a Soviet ballet star, the great Arslan Rusakov, defect in 1975. A flash of fame and a passionate love affair follow, but Joan knows that, onstage and off, she is destined to remain in the background. She will never possess Arslan, and she will never be a prima ballerina. She will rise no higher than the corps, one dancer among many.
After her relationship with Arslan sours, Joan plots to make a new life for herself. She quits ballet, marries a good man, and settles in California with him and their son, Harry. But as the years pass, Joan comes to understand that ballet isn't finished with her yet, for there is no mistaking that Harry is a prodigy. Through Harry, Joan is pulled back into a world she thought she'd left behind—back into dangerous secrets, and back, inevitably, to Arslan.
Combining a sweeping, operatic plot with subtly observed characters, Maggie Shipstead gives us a novel of stunning intensity and deft psychological nuance. Gripping, dramatic, and brilliantly conjured, Astonish Me confirms Shipstead's range and ability and raises provocative questions about the nature of talent, the choices we must make in search of fulfillment, and how we square the yearning for comfort with the demands of art.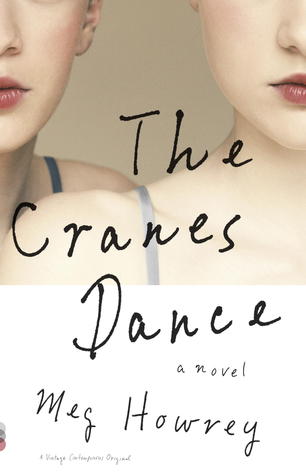 The Cranes Dance
I threw my neck out in the middle of Swan Lake last night.

So begins the tale of Kate Crane, a soloist in a celebrated New York City ballet company who is struggling to keep her place in a very demanding world. At every turn she is haunted by her close relationship with her younger sister, Gwen, a fellow company dancer whose career quickly surpassed Kate's, but who has recently suffered a breakdown and returned home.
Alone for the first time in her life, Kate is anxious and full of guilt about the role she may have played in her sister's collapse.  As we follow her on an insider tour of rehearsals, performances, and partners onstage and off, she confronts the tangle of love, jealousy, pride, and obsession that are beginning to fracture her own sanity. Funny, dark, intimate, and unflinchingly honest, Meg Howrey's The Cranes Dance is a book that pulls back the curtains to reveal the private lives of dancers and explores the complicated bond between sisters.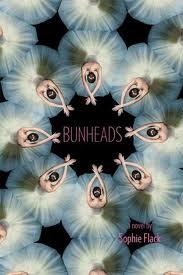 Bunheads
Sophie Flack's story of a dancer with the ultra-prestigious Manhattan Ballet Company– nineteen-year-old Hannah Ward juggles intense rehearsals, dazzling performances and complicated backstage relationships. Up until now, Hannah has happily devoted her entire life to ballet.
But when she meets a handsome musician named Jacob, Hannah's universe begins to change, and she must decide if she wants to compete against the other "bunheads" in the company for a star soloist spot or strike out on her own in the real world. Does she dare give up the gilded confines of the ballet for the freedoms of everyday life?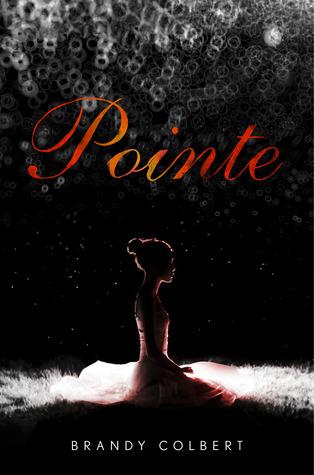 Pointe
Theo is better now.
She's eating again, dating guys who are almost appropriate, and well on her way to becoming an elite ballet dancer. But when her oldest friend, Donovan, returns home after spending four long years with his kidnapper, Theo starts reliving memories about his abduction—and his abductor.
Donovan isn't talking about what happened, and even though Theo knows she didn't do anything wrong, telling the truth would put everything she's been living for at risk. But keeping quiet might be worse.
More about author Brandy Colbert.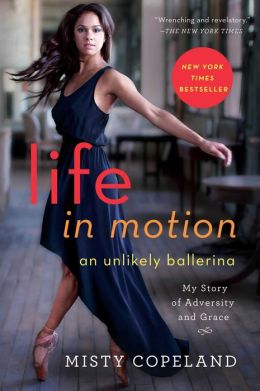 Life In Motion
(This one is NOT fiction, but still looks like a great read)… In this instant New York Times bestseller, Misty Copeland makes history as the only African American soloist dancing with the prestigious American Ballet Theatre. But when she first placed her hands on the barre at an after-school community center, no one expected the undersized, anxious thirteen-year-old to become a groundbreaking ballerina.
When she discovered ballet, Misty was living in a shabby motel room, struggling with her five siblings for a place to sleep on the floor. A true prodigy, she was dancing en pointe within three months of taking her first dance class and performing professionally in just over a year: a feat unheard of for any classical dancer. But when Misty became caught between the control and comfort she found in the world of ballet and the harsh realities of her own life (culminating in a highly publicized custody battle), she had to choose to embrace both her identity and her dreams, and find the courage to be one of a kind.
Life in Motion is an insider's look at the cutthroat world of professional ballet, as well as a moving story of passion and grace for anyone who has dared to dream of a different life.
And now for the giveaway….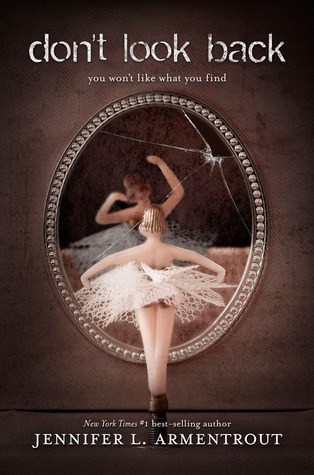 Samantha is a stranger in her own life. Until the night she disappeared with her best friend, Cassie, everyone said Sam had it all-popularity, wealth, and a dream boyfriend.
Sam has resurfaced, but she has no recollection of who she was or what happened to her that night. As she tries to piece together her life from before, she realizes it's one she no longer wants any part of. The old Sam took "mean girl" to a whole new level, and it's clear she and Cassie were more like best enemies. Sam is pretty sure that losing her memories is like winning the lottery. She's getting a second chance at being a better daughter, sister, and friend, and she's falling hard for Carson Ortiz, a boy who has always looked out for her-even if the old Sam treated him like trash.
But Cassie is still missing, and the facts about what happened to her that night isn't just buried deep inside of Sam's memory-someone else knows, someone who wants to make sure Sam stays quiet. All Sam wants is the truth, and if she can unlock her clouded memories of that fateful night, she can finally move on. But what if not remembering is the only thing keeping Sam alive?
Still more dance fiction titles