If you are one of those people who feels a flutter in their heart when a new book is released–especially if it's a book about ballet–then you've come to the right place. I'm pleased to share the news of this brand-new, hot-off-the-press novel from Terez Mertes Rose: OFF BALANCE.
Terez Mertes Rose is a writer and former ballet dancer whose work has appeared in the Crab Orchard Review, Literary Mama, Women Who Eat (Seal Press), A Woman's Europe (Travelers' Tales), the Philadelphia Inquirer and the San Jose Mercury News. She reviews dance performances for Bachtrack.com and blogs about ballet and classical music at The Classical Girl. She makes her home in the Santa Cruz Mountains with her husband, son and too many cats. She loves good food, good wine, great books, and a good (but not too hard) adult ballet class. She also publishes under the name Terez Rose.
About the Book:
Alice thinks she's accepted the loss of her ballet career, injury having forced her to trade in pointe shoes onstage for spreadsheets upstairs. That is, until the day Alice's boss asks her to befriend Lana, a pretty new company member he's got his eye on. Lana represents all Alice has lost, not just as a ballet dancer, but as a motherless daughter. It's pain she's kept hidden, even from herself, as every good ballet dancer knows to do.
Lana, lonely and unmoored, desperately needs some help, and her mother, back home, vows eternal support. But when Lana begins to profit from Alice's advice and help, her mother's constant attention curdles into something more sinister.
Together, both women must embark on a journey of painful rediscoveries, not just about career opportunities won and lost, but the mothers they thought they knew.
OFF BALANCE takes the reader beyond the glitter of the stage to expose the sweat and struggle, amid the mandate to sustain the illusion at all cost.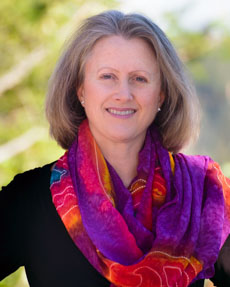 AUTHOR Q&A
1. Where did you get the idea for your most recent book?
That's a trick question, because it's my third novel of six that's heading out into the world this month. But we'll go ahead and call this novel both "my first" and "my most recent," to keep life uncomplicated. Sound okay? So. Where did I get the idea? This is going way, way back. I wrote my first novel in 2002 about a ballet dancer who runs off to Africa to escape her problems, only to encounter thornier ones there. I spent over two years on it, lovingly crafting it, and while it didn't earn me an agent, it impressed one enough to say "great stuff but a tough sell. Please keep me in mind, though, for the next one." Well, two years and a polished manuscript later, turns out she hated the next one, but she still liked my writing enough to chat with me, discuss what she felt my strengths were as a writer. "Why not a ballet novel for the next one?" she suggested. "I loved what you wrote about ballet in your Africa novel. It's a fresh topic [particularly back in 2006] and I think editors would take interest." The conversation took place on a Friday afternoon, and I told her, with a confidence I didn't feel, that "sure, I can make this happen! Let me tootle around with some ideas over the weekend and I'll touch base early next week."
Well. I am simply not that talented a creative writer. Essays, I can whip off in a few days' time, but novels? Even the core idea? Yikes. I finished the call, wandered outside to my front yard, and began walking in small circles, thinking, shit – what have I done?" Because every aspiring novelist really, really wants an agent, and this was an agent I'd targeted as someone I wanted to work with, over two years earlier. I went to bed that night, mind blank, in a mild panic. Saturday, all day, I cast about for ideas with little success. And then, on Sunday in yoga class, it all came to me, spilling out like a tipped over jar of honey. An ex-dancer (like me). A rising star dancer (never like me, but ah, every dance student's fantasy, right?). Romance (always my favorite writing topic). The struggle to actualize not just professionally but internally. The struggle to face the difficult things in life you keep running from (a recurring theme in all my novels). The way friendships can both nourish and challenge you. All amid the glorious backdrop of the ballet world, where I'd devoted so much of my time, energy, love and attention, through my adolescence and young adulthood.
In the course of one afternoon, OFF BALANCE was born. I tore out of that yoga class, hurried home, hastily sat down in front of my desktop and stopped writing only to make meals for my family, get some sleep, get my son off to elementary school and various mandated afterschool activities, but my mind was always, always, inside my story. Three months later I had it, the first draft of OFF BALANCE.
 2. What are you currently working on?
I'm tweaking Outside the Limelight, Book 2 of the Ballet Theatre Chronicles. It goes out for an edit in July, formatting in August, and its own pretty little cover in early September. Then it's off for pre-pub marketing for a Nov 10th release date. After that, I get to pull out Black Ivory Tango, for some of my readers the novel they love the most. I think because it reads like a cross between Bridget Jones' Diary and Out of Africa. Well. Probably a bad analogy. But you get that it's set in Africa, right? White woman stumbles along in this new culture and ultimately embraces it [and the gorgeous African man she can't stop thinking of]. It's much more romance-based, in my mind, than the others. It was my first novel. I didn't know what was happening as I wrote and wrote and wrote, about this African guy named Christophe, and Fiona, my main character, was just hopelessly, impossibly infatuated with him. I was, too. Never has a fictional character had so much hold on me. It's not a well-formed novel, but everyone who's picked it up has gobbled it down. It seems like my readers enjoy its honesty, its organic nature. (And, I'm going to guess, the sex scenes.) Christophe, as a character, is sexy and compelling, and Africa is such a weird place to live and write about. Working on that novel was like entering another dimension. So. Less ballet world, there, although Fiona is a ballet dancer, which is a curious vocation in provincial Africa. But I digress. Well, you asked, I told you. I'm working on making those two novels ready for market, for their late 2015 and 2016 releases, respectively.
3. What's your advice for aspiring writers?
If you don't love the process, really love to write, well, don't do it. If you can't not write, well, there you go. Write. The reward is in the journey, and journeys don't pay well. I am okay with the fact that I've devoted an astonishing number of hours over the past twenty years to project after project, with very, very little income generated. We're talking something like $2.00 a week for a thirty hour work week. But what do I get instead of money? Oh, wow. My spirit, soul and heart all sing when I'm engrossed in my work, or when I look over a finished product. It's a good feeling like nothing else on earth. Over the years, I've tried the 9a-5p route, the sales representative route, the hotel and food/beverage industry route, the teacher route, and nothing, nothing, came close to nourishing me like my writing has. If that's the way you feel, too, well, WRITE. But do this, too: try those other worlds, those other jobs. Bump along in the wrong place for a while. Nothing makes the right place resonate more than finding it after living in the wrong place/space for a while. And besides, if you're going to be a writer, you have to have something to write about. Don't go immersing yourself in your ivory tower, away from the real world, all the time. That's escaping life. Writing shouldn't be about escaping life. It should be about taking what's tough, what's unutterably beautiful, what's baffling or enraging, and using your skills as a sensitive, thinking person, to craft prose that reflects how you feel about the world. Or that shines a new light on an issue, a problem.
Feel free to give a shout out to Terez! You can find here here:
http://www.theclassicalgirl.com
RELATED POSTS:
Interview with Zippora Karz, author and former New York City Ballet Soloist
Interview with Stephen Manes, author of "Where Snowflakes Dance and Swear"
Recipe: How to Make a Ballerina