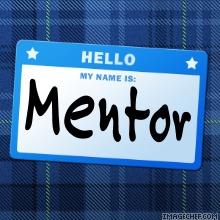 Who are the people who have changed your life? Somewhere in the middle of celebrating Mother's Day I thought about someone who was like a mother to me: my first ballet teacher, Irene Wiley Lander (referred to as "Miss Wiley" to her students). Even though she wasn't my mother she was a very important part of my life. She was not only the person who shaped my dance technique, but the driving force that lead me to audition for the School of American Ballet, which eventually led to a professional ballet career. Through her guidance, support and relentless demands to reach higher and work harder, my life was forever changed.
I started classes with Miss Wiley when I was 5, after my preschool creative dance teacher suggested I go real ballet classes because she thought I had potential. My first ballet classes always started with everyone sitting in a circle on the floor; we learned ballet terminology through show and tell. Miss Wiley would hold up a giant cardboard flashcard with the name of a step and ask for a volunteer to go to the barre and demonstrate for the rest of us. Hands shot up in the air— there was always fierce competition to be the shower. After show and tell was over, the real work began with Miss Wiley frequently reminding us to "sharpen our pencils" (straighten our legs and point our toes) and "fix our telephone poles" (stand up straight! and pronto!). She was strict and a little scary, so we listened to what she said.
A good ballet teacher (like Miss Wiley) gives his or her students a solid foundation of dance technique. But performance opportunities are important too. After five years of classes with Miss Wiley (except for that one year I took off to pursue competitive swimming, which she never quite forgave me for), she had me audition for a local theater production that needed a young dancer. I ended up performing twelve weeks on stage, and after that I was hooked (getting a paycheck was pretty cool, too… I earned enough money to buy a horse, but the idea was immediately vetoed by my parents).
Two years later Miss Wiley arranged for me to audition for the summer intensive at the School of American Ballet. Miss Wiley rode the train with me to New York and brought me to the audition. I was accepted, and at the end of my second summer intensive, Miss Wiley was the one who went into Madame Glebov's office to receive the news that I had been asked to stay on as a permanent student. She then talked my parents into letting me move to New York by myself (I was fourteen)… a feat that I still can't quite wrap my head around.
But everything I've shared so far only paints part of the picture. My home life was dysfunctional and difficult and these problems sometimes made it impossible for me to be my best in ballet class. I'm not sure if Miss Wiley knew that my mother was an alcoholic, but she did know there were issues at home and she spoke to my mother on my behalf several times. She even went out of her way to take me on outings (probably to get me out of the house and away from my mother)… we often went to the beach or the movies. Now with hindsight I'd say she saved me from years of more abuse from my mother by making sure I went to New York.
Here's an interesting dichotomy: although Miss Wiley was instrumental in jump-starting my dance career, she was also the one who told me, years later, to leave dance altogether when I felt like I had hit a wall. I'll never know why she advised me to go to college and start life over; perhaps because she knew from experience how difficult and painful the world of ballet can be.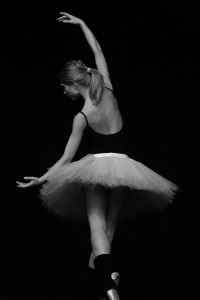 I know many of my fellow dancers at SAB had teachers who helped them advance to the professional level, like Miss Wiley did for me, but as my first mentor she took things to an entirely different level than most. It still amazes me that someone would be willing to give so much time and energy simply to help someone else. I am forever grateful to her.
Who are your mentors? How have they changed your life?
New York City Ballet's Tiler Peck talks about her greatest mentor.
More on dance mentors from the Ballet Shoes & Bobby Pins blog.
Alvin Ailey's Robert Battle on his mentors.