Here's a sight you are guaranteed to see before any ballet class: dancers draped across the barres, bodies scattered on the floor in various contortions, stretching hips and hamstrings. Stretching is how dancers start their day, with no two routines the same. But are we really doing our bodies a favor or a disservice? When, how and how much do you stretch? Go too far at the wrong time and you can really injure yourself… perhaps for good.
I speak from experience. When I was in my teens my stretching routine always included laying on my back for single leg stretches. I'd wrap my hands around the back of my calf and bring the leg in towards my body. Once I got it past a certain point I could grab under the arch of my foot and crank the leg up near my ear. This worked well for quite awhile… until it didn't. One day, without warning, I felt a searing pain up the back of my left leg. The pain didn't go away after a few days so I spoke with my teacher about it. She informed me that I'd overstrained my hamstring.
She was right and man, did it hurt. All the time.
It was so bad that I couldn't even sit through a meal. The pain would get more and more intense the longer I sat. The worst part was that during that time I went on my first trip to Paris… the city where people often linger over their meals for hours.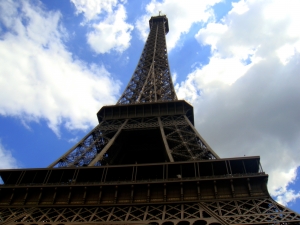 Not me. I had to excuse myself in the middle of every meal and take a walk around the block. Let's just say it was painfully embarrassing (excuse the bad pun, but it's accurate).
Eventually it healed but it was never the same. Even now, decades later, my left hamstring remains much tighter and stiffer than the right.
There are right and wrong ways to stretch. These articles below are my top picks about stretching, written by experts from the dance world, people who know their stretching stuff, like physical therapists. I hope you enjoy.
1. Physical therapists talk to DANCE magazine about how dancers go wrong in stretching.
2. Pointe Magazine divulges how to get better feet.
3. A flexibility expert shares tips here.
4. DANCE Magazine's Stretching habits all dancers need to break.
5. Read about the ten best stretches you're not doing here.
6. Improving hip flexibility, 3 methods compared.
7. DANCE Magazine's three types of stretches to integrate into your routine.
8. Are you stretching the wrong way?
9. Your best body beyond the hype.
10. Why you're warming up wrong.