Hi Folks! Happy Tutu Tuesday to you! On this super–special ballet-ish day I'm so excited to share the cover for Hope: Indigo Ballet Series (book#2) with you! Also, I need to stop using so many exclamation points. But I am really, really excited, can you tell?
I'm positive most of you will agree that a stupendous cover makes is mondo important (don't you agree?) and if you're a visual person like I am it's always the first thing you check when you're considering a book.
This cover owes its life to the incredibly talented Fiona of Fiona Jayde Media. One of the best things about being an indie author is finding cool, creative people to work with and I totally lucked out when I met FIona. I asked for something pretty and ethereal and she made it so…using one of my photos (of the gorgeous cover Colette–you may remember her from book #1 of the series) and a scrumptious color palette.
So here it is, nice and big so you don't have to strain anything to get a good look: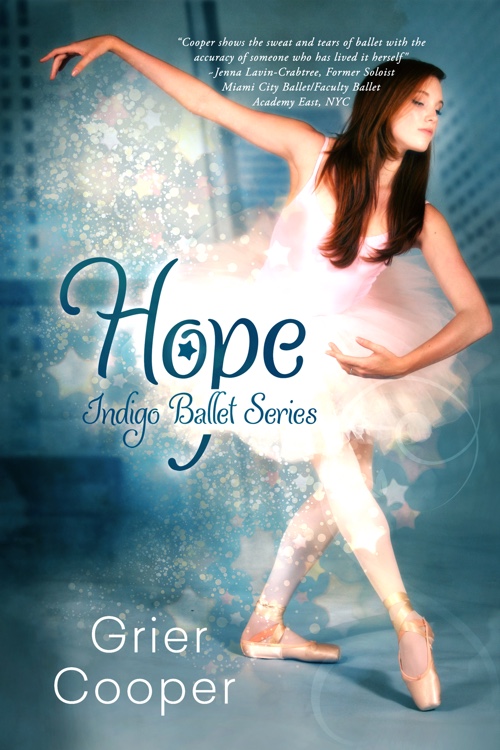 Thanks so much for taking the time to pop over and check it out! I'd love to hear your thoughts. Remember, the official release day is Tuesday, April 26th!
google-site-verification: googlebe01eaf9abea6e46.html