Bay Area dance companies have really put on their creative thinking caps and found ingenious marketing methods. Since there is more dance per capita here than anywhere else in the country it's a given that companies need to find a way to stand out from the crowd. I'm a huge fan of good ideas and here are a few of my favorites:
Diablo Ballet has distinguished themselves as a company that has embraced technology in order to reach a larger audience. They were hugely successful with their Twitter campaign, where a group of "textperts" tweeted live during a performance. However, they kept reaching and were able to connect with a global audience with the "Web Ballet" project, where fans were able to give their input to shape the ballet.

Oakland Ballet reminded ballet-goers to "think local" during a recent ad campaign that featured photographs of their dancers on location in local hot spots.
Several companies took it to the street for the 9th annual Dance Anywhere, a worldwide celebration of dance that happens simultaneously across the globe..  Avy K Productions, AXIS Dance Company and Bianca Cabrerra's Blind Tiger Society were among the listed performers.
Avy K performed at YBCA, the Yerba Buena Center For the Arts.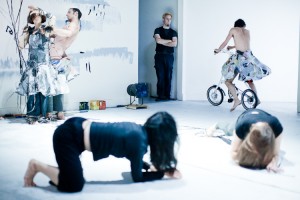 AXIS Dance Company at the Oakland Museum of California.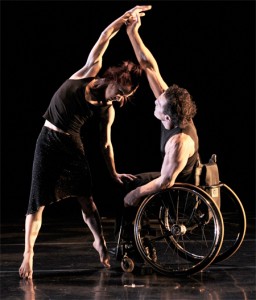 Blind Tiger Society headed over to San Francisco's Jessie Street Plaza.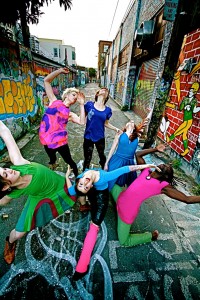 Post:Ballet's fine art dance images showcase their modern aesthetic. Dancers are often photographed in little to no clothing with dramatic lighting to enhance the lines of their bodies. Many of their images are shot on location in natural settings. These photographs make a clear statement that the company has embraced the modern age.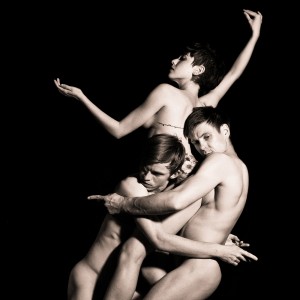 The Bay Area is a mecca of dance and creativity. It's always a treat to sample new and different fare.