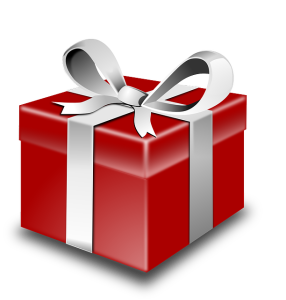 During the holidays It's easy to get swept up in the pursuit of getting and giving stuff but with the end of 2014 looming just around the corner it's also a time to take stock of where you are in life and where you want to go next. Whether you are a dancer or not, all of us secretly want the same thing: to be the best version of ourselves we can be. Even though you may ask for that new, perfect leotard in the hopes that you'll stand out in a crowd or a pair of jeans that make your butt look good in those rare moments when you're completely honest with yourself, you'll see that this is true. Since the beginning of my less is more holiday approach I've had more time to consider what's important and how I can be the best version of myself. One thought that really stood out was to look at the ways I am already blessed. So often we forget. Here are a few of those blessings:
A roof over my head. California has been hit with so much rain that every time I go for a walk I see water flowing down hillsides and trickling down stairways, hear it gushing through sewers. I'm seeing waterfalls in places where I've never seen waterfalls before. In the midst of these recent rainy weeks a homeless man took up residence in a tunnel. Initially it seemed like a strange choice–tons of people walk, bike and jog through the tunnel every day, not to mention the constant traffic booming through every few seconds. I wondered how the poor guy got any sleep. But then I realized it was dry–one of the few dry places for someone who had no home.
Good health. One of my oldest and dearest friends died this year. She was only in her 50s and she passed away only a few months after she was diagnosed with advanced liver disease. Losing a close friend was hard in ways I'd never imagined; it felt like she was by my side one moment and ripped away the next. I think of all the things we used to do together that we won't share again, all the days I have before me without her in my life and I miss her terribly. But it's reminded me of how precious and fleeting this life is, how lucky I am to be healthy and able to do the things I want to do.
Friends, family and community. I'm constantly amazed by the love and generosity from the people in my life. Enough said.
The freedom to choose. It may not always feel like we have the freedom of choice but we do. We can choose a career, the person we marry (or whether we marry at all), where to live, the way we dress, even which thoughts we cultivate into beliefs.
Somewhere in the midst of the holiday rush I hope you find the time to remember how you are blessed…and I hope the list is long.
FURTHER READING:
The one habit you can't live without