The piece of Indigo's ballet journey that readers witness in WISH is just a small part of a dance career. Many (although not all) dancers begin taking ballet classes when they are quite young and study for years before auditioning for a summer intensive with a professional ballet school. While this is a big step, it's still just the beginning of the professional path. If all goes well, a dancer is accepted in a summer intensive and later becomes a permanent student. Even then a real career is still years away.
After all the years of literal blood, sweat and tears, it finally happens: a real job with a real ballet company. Then the true adventure begins. Here are a few favorite moments from my career:
World tour: Israel
I'll be honest: Israel was not a country I would have chosen to visit on my own. My mind conjured up vague images of giant dust storms whenever I thought about it. But once we arrived the sights (unique! exotic!) and smells (fragrant! decadent!) were so different from what we found at home. And oh, yes. Let's not forget the uniformed men with guns. Correction. Not just any guns. AK-47s. Not a sight I'd ever seen a farmers' market before. Unnerved, we walked in the opposite direction. Moments later we were walking along Via Dolorosa, The Way of Sorrows. Here we were, in Jerusalem, walking the same path where Jesus carried the cross, our feet retracing this ancient, Biblical event. Maybe we breathed in a few stray atoms that were remnants from that time.
The next day we ate breakfast while bombs shook the windows then visited Bethlehem, rode camels and went swimming in the Dead Sea. The high saline content made it possible to float in any weird position we could dream up.
It doesn't get more adventurous than that.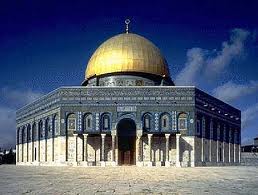 First professional performance in New York
They say there's nothing like your first time. That was never more true than my first professional appearance with a world-class ballet company. Pacific Northwest Ballet needed a few dancers to fill in the corps for Balanchine's Chaconne during their New York City tour. Not only did I land a solo, this was a "hair down" ballet, which was something I'd never experienced before.
We performed with PNB a handful of times at the Brooklyn Academy of Music. I was sixteen at the time, and I have never felt more beautiful than during those few moments in the spotlight, dancing that ethereal ballet with my hair flowing down my back.
Having a tutu built from scratch to my specifications
Most ballet companies keep a list of ballets in their repertoire that they repeat year after year. While the roster of dancers may change over time, the costumes do not, which means you might have to squeeze yourself into a costume that was made for someone with a much shorter torso or a larger chest. The costume basically fits, but not exactly because it wasn't made for you…it was made for someone else (plus who knows how many other people before you have sweated profusely in it).
There is nothing like having a costume made specifically for your body. It fits in all the right places, no bunching, pinching or sagging. Being measured for a costume fitting is magical: for a split-second you feel like a v.i.p. The very first night I performed with Miami CIty Ballet I danced in the world premiere of a ballet and was lucky enough to have a costume made for me, a stunning tutu that was a swath of luscious purples and fuchsia. Yummy.
These are just a few of my favorite moments…but there are enough for another book. Maybe one of these days…after I finish writing the rest of the Indigo Dreams Trilogy.
MORE READING: