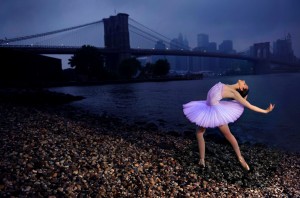 For those times when you just can't make it to St. Petersburg for opening night at the Marinsky Theater or you're double booked for top-notch Canadian choreography and your budget doesn't allow for cloning yourself there is an option: dance on film. While some might call it second best it beats missing out entirely, plus you can watch it in the comfort of your own home.
FIlms are always better with snacks. Make sure to break out the popcorn. Drizzle liberally with olive oil, garlic powder and spices. Dig in.
1. Marilyn Hotchkiss' Ballroom Dancing and Charm School. Disregard the somewhat odd title of this movie because I promise this film will be well worth your while. The story follows a widowed man whose life turns upside down when he embarks on a journey to find a dying man's long lost love… hint: dance is the catalyst of change.The stellar cast includes John Goodman, Robert Carlysle and Marisa Tomei.
2. Mao's Last Dancer. Based on the autobiography by Li Cunxin. At the age of 11, Li was plucked from a poor Chinese village by Madame Mao's cultural delegates and taken to Beijing to study ballet. In 1979, during a cultural exchange to Texas, he fell in love with an American woman. Two years later, he managed to defect and went on to perform as a principal dancer for the Houston Ballet and as a principal artist with the Australian Ballet.
3. Ballerina. French filmmaker Bertrand Norman follows the careers of five Russian ballerinas in their career path from the acclaimed Vaganova Academy to the stage of the famed Kirov Ballet. Using magnificent perormance footage, as well as behind the scenes shots and candid interviews, Bertrand gives audiences am insider glimpse of the extreme discipline and dedication demanded of ballerinas.
4. Bringing Balanchine Back. Under the guidance of Ballet Master-in-Chief Peter Martins, the New York City Ballet travels from its home base in Manhattan to St. Petersburg's Mariinsky Theater, to perform at the legendary Mariinsky Theater, where George Balanchine, a founder of the acclaimed NYCB had begun his own career. This documentary captures some spectacular sequences of the New York City Ballet's performances of choreography by Balanchine, Jerome Robbins and Peter Martins.
5.
LaLaLa Human Steps' "Amelia"
. Quicksilver footwork. Chic elegance. Spidery sets and black net costumes cool enough to belong on the cover of 
Vogue
.
La La La Human Steps
is where ballet and high fashion collide; where traditional movements are redefined into present-day relevance. The choreography is an interplay of speed and extremes, physical challenge blended with lyricism that has brought the Canadian ballet company to international renown. But it is their unique blend of innovative dance vocabulary, contemporary music and cinematic effects that differentiates them from other ballet companies of their caliber.
Happy viewing! I leave you with a quote from Marilyn Hotchkiss' Ballroom Dancing and Charm School:
Dance is a very powerful drug Mr. Keane. If embraced judiciously, it can exorcise demons, access deep seated emotions and color your life in joyous shades of brilliant magenta that you never knew existed. But, one must shoulder its challenges with intrepid countenance if one is ever to reap its rewards.