It's the time of year when most people are searching for the perfect holiday gift,  but finding the perfect gift for dancers isn't easy. If you're looking for gifts for dancers (particularly those who love to read) then have I got a list for you!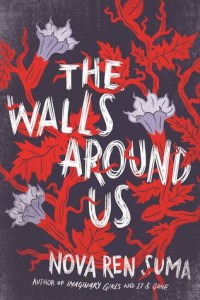 Nova Ren Suma's supernatural tale of guilt and of innocence. On the outside, there's Violet, an eighteen-year-old dancer days away from the life of her dreams when something threatens to expose the shocking truth of her achievement. On the inside, within the walls of the Aurora Hills juvenile detention center, there's Amber, locked up for so long she can't imagine freedom. Tying their two worlds together is Orianna, who holds the key to unlocking all the girls' darkest mysteries…
What really happened on the night Orianna stepped between Violet and her tormentors? What really happened on two strange nights at Aurora Hills? Will Amber and Violet and Orianna ever get the justice they deserve—in this life or in another one?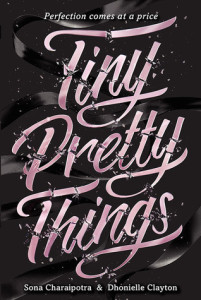 Black Swan meets Pretty Little Liars in this soapy, drama-packed novel featuring diverse characters who will do anything to be the prima at their elite ballet school.
Gigi, Bette, and June, three top students at an exclusive Manhattan ballet school, have seen their fair share of drama. Free-spirited new girl Gigi just wants to dance—but the very act might kill her. Privileged New Yorker Bette's desire to escape the shadow of her ballet star sister brings out a dangerous edge in her. And perfectionist June needs to land a lead role this year or her controlling mother will put an end to her dancing dreams forever. When every dancer is both friend and foe, the girls will sacrifice, manipulate, and backstab to be the best of the best.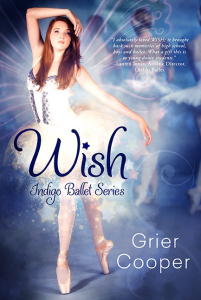 For Indigo Stevens, ballet classes at Miss Roberta's ballet studio offer the stability and structure that are missing from her crazy home life. At almost 16, she hopes this is the year she will be accepted into the New York School of Ballet. First she must prove she's ready, and that means ignoring Jesse Sanders – the cute boy with dimples who is definitely at the top of Miss Roberta's List of Forbidden Things for Dancers.
But Jesse is the least of Indigo's concerns. When she discovers her mom is an alcoholic, it simultaneously explains everything and heaps more worry on Indigo's shoulders. As her mom's behavior becomes increasingly erratic, Indigo fights to maintain balance, protect her younger brothers from abuse, and keep her mother from going over the edge. When the violence at home escalates, Indigo realizes she can no longer dance around the issue. At the risk of losing everything, she must take matters into her own hands before it's too late. Wish, the first book of the Indigo Ballet Series, can be purchased HERE.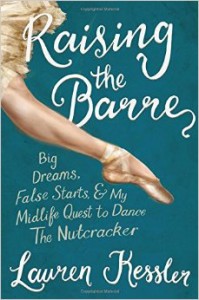 I just finished reading Raising The Barre by Lauren Kessler and the subtitle: Big Dreams, False Starts, & My Midlife Quest to Dance The Nutcracker tells you what this book is about: An award-winning author's journey to reclaim the daring of her girlhood by dancing in the world's most popular ballet, The Nutcracker, with a professional company.
Kessler weaves just the right amount of humor, courage and ballet trivia to make this book a fun read. It's the perfect gift for adult ballerinas, would-be ballerinas or anyone who's ever harbored secret dreams of becoming a dancer.
And don't you love the cover?
Now for the fantastic news! This week on the blog I'll be giving away a brand new, shiny hardback copy of Raising the Barre…so enter now! Enter often! Share with Friends…and good luck!
Looking for more books for the dancer in your life? See last year's reading list here.
RELATED POSTS:
The Gift Everyone Wants This Holiday
Top 10 Gifts From The World of Ballet 2014