I've danced in a lot of different places over the past four decades… some of them memorable because they were magnificent, others… not so much. But being one of those people who prefer to focus on the positive, I give you a list of my favorite spots to dance (at least for now… I reserve the right to update the list over time if I find a new fave), in no particular order:
Sweet's Ballroom. I have a thing for historic buildings, particularly those with architectural details that showcase true craftsmanship. Whenever I'm in an old building I like to imagine what it was like long ago. It's as if the walls still whisper echoes of secrets. Back in the Big Band era of WWII, Sweet's was the go-to venue in Downtown Oakland. Today this vintage gem is the venue for Ecstatic Dance in Oakland. William Sweet, a former agriculture professor, opened the nightclub in 1920, and over the years it hosted such performers as Duke Ellington, Count Basie, Dizzy Gillespie, Frank Sinatra, Tito Puente and Willie Bobo.
The interior looks much the same now as it did then, with a sweepingly gorgeous wood floor, huge, light-filled windows and an ornate wrought-iron balcony that overlooks the dance floor. The old wood bar still stands, although its mirrored shelves are empty. The dance space is quite large, which is good, because it's often packed with people.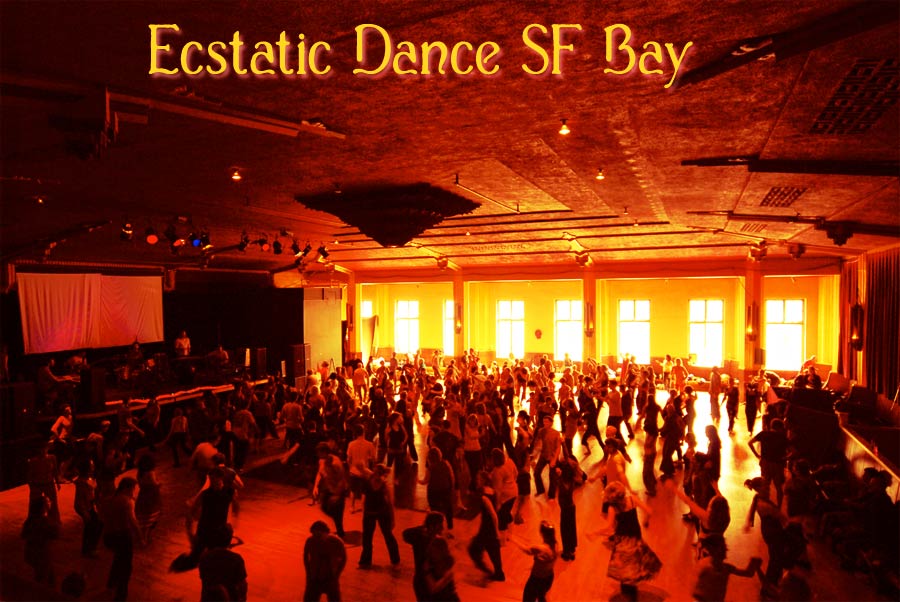 The djs at Ecstatic Dance put together an eclectic mix of layered sound; there's some serious mixing going on here and the quality of music is usually incredible.
Given the beauty of the environment and the superb music, Sweet's is still the go-to venue of Oakland… at least for me.
The gym at MLK elementary school. Okay, okay. I know this sounds weird… After all,  most people associate school gyms with sweat and pungeunt odors… maybe a floor sticky with layers of unidentified substances from years of events and parties. But I swear to you this is not the case with this particular gym. I'm not sure why. This is the chosen spot for Sunday's 5Rhythms "Sweat Your Prayers", an open forum where people show up and dance for two hours to what's known in 5Rhythms lingo as a "wave" of music (songs played from each of the 5 classifications of music or Rhythms). The music begins with a slower tempo and gradually works it way up from there.
The space is huge, bright and airy, with a wood floor that feels really good to dance on barefoot. Early Sunday mornings are quite peaceful here. As I dance I often see clouds and flocks of birds float by (the windows are way up near the ceiling).
Perfect spot for a serene Sunday dance experience.
Café Cocomo. Located in San Francisco's Potrero District, Cafe Cocomo is housed in a converted warehouse. This is one of the most popular clubs for salsa dancers in San Francisco. While it has many of the same elements as other nightclubs (a big dance floor, multiple bars, laser lights) i's the little artistic touches that separate it from other clubs: sculptural lighting, a cozy outdoor courtyard that's hidden away from the street, and my favorite spot:
The polished metalwork and mood lighting make it a great place to hang out. For all salseros and salseras, Cafe Cocomo always has fantastic live music from many of the top Bay Area (and beyond) Latin bands, including Julio Bravo, Orquesta Borinquen, and Mazacote. If you like to salsa, this might be your place… and they have free dance lessons at the beginning of every evening.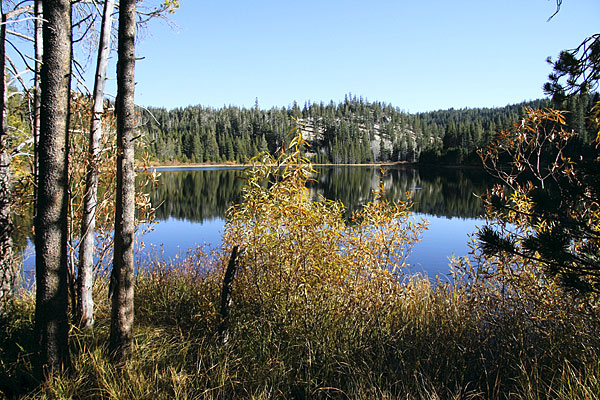 Spooner Lake, Nevada State Park, Lake Tahoe. This was the site of Trails and Vistas 2012. It was my first time performing outdoors and I'm not sure anything else will ever compare. We were surrounded by gusts of wind rustling through the golden leaves of Quaking Aspens, spectacular vistas, and the serenely mystical blue lake.
While most people flock to the Tahoe area during ski season, I prefer summer because it is truly spectacular up there–like living in a postcard, as one of my Tahoe friends says.
School of American Ballet studios. I've danced in a lot of studios over the course of my life and I have yet to see any that are nicer than those at SAB. When George Balanchine and Lincoln Kirstein built the school they put together an incredible place to dance.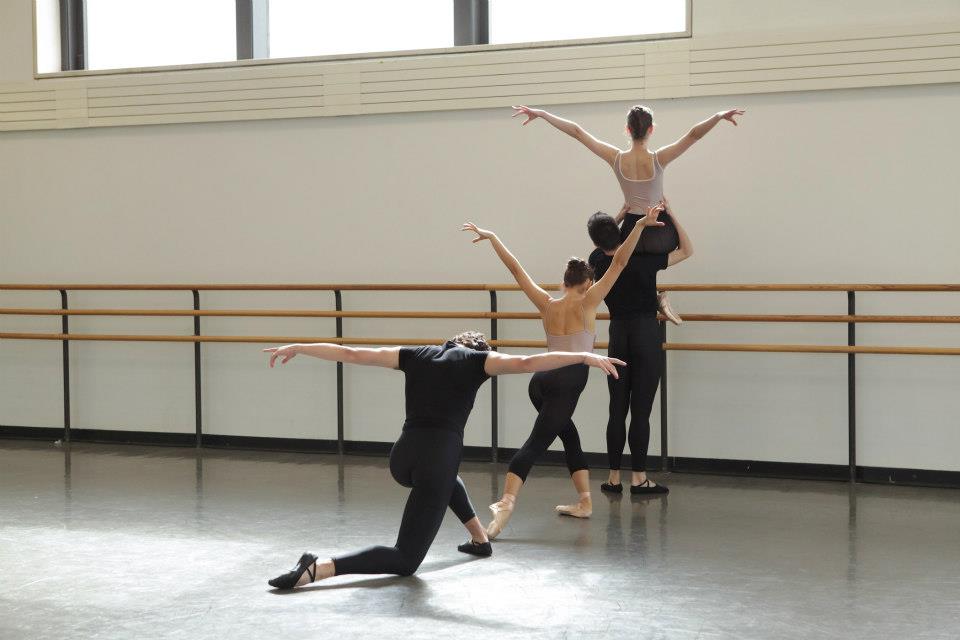 Each studio is large and bright with meticulously clean, gleaming floors, burnished wooden barres, and a black, high-gloss baby grand piano in the corner where a live pianist accompanies every class. The first time I entered one of these studios (during my first audition when I was 12) I was stunned… and I never wanted to leave.
Instead I will leave you with this final image, taken at the School of American Ballet in 1981 (!!!) by my classmate, Maggie Cohen Goldberger. I am in the top row, second from the right: