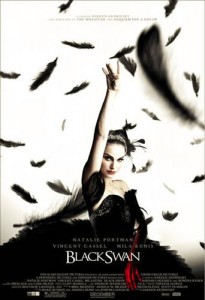 The world has recently been blessed with several truly great dance films. Being a visual person I love nothing better than to feel swept away by a captivating film (or photo). Since time does not permit attending every performance I'd like to see, watching dance on screen keeps my options open and gives me the chance to see things I might not otherwise be exposed to.  Here are a few of my favorites; if you haven't seen them yet you should!
1. First Position. Follow a handful of dancers through their trial by fire during the Prix de Lausanne, one of the most prestigious dance competitions in the world. Many dancers who participate in the Prix de Lausanne are later offered apprenticeships or company contracts. Michaela DePrince, one of the dancers featured in First Position, has since gone on to become the youngest member of American Ballet Theater.
2. Pina. German choreographer Pina Bausch was a sensation in her time and this film is a stunning tribute. Every aspect from sets and costumes to soundtrack and choreography echoes the colorful and ethereal world that she created. Directed by Wim Wenders, Pina was nominated for an Oscar and won several European awards for Best Documentary.

3. Le Vent. This one only runs for a few minutes and is well worth the watch. Marina Kanno and Giacomo Bevilaqua from Staatsballett Berlin perform several jumps captured in slow motion at 1000 frames per second. Gorgeous… and the music is, too.
4. Lost in Motion. Guillaume Côté, a principal with the National Ballet of Canada put his own money and lots of fund-raising effort into creating this two-minute video.
 Côté wanted to portray a dancer in 'the zone' – to show what it really feels like to dance.
 "I wanted to get the tights off and I wanted to get the costumes off, and just show the sheer physicality of classical dance," he said in an interview with CBC's Metro Morning.
 The prolonged jumps were captured with a high-definition, high-speed Phantom camera. Let me know if you don't agree that it is brilliantly awesome.

5. Pas de Deux. Galen Summer's documentary shows New York City Ballet dancers Megan Fairchild and Andrew Veyette – from a perspective that is so up close and personal – the viewer feels like one of the dancers. For her part of a behind-the-scenes series for the New York City Ballet, Summer and her team figured out how to attach cameras to vests the dancers wore while performing the wedding pas de deux from Tschaikovsky's "Sleeping Beauty." You can watch Summer's other NYC Ballet documentaries 'Pointe Shoes,'  and "Tutu" here.
I'll be back on Thursday with more great film picks. Happy viewing!