My new young adult novel WISH takes place in the real-life town of Darien, Connecticut. Darien sits along scenic Long Island Sound on Connecticut's 'Gold Coast' an hour from Manhattan by train. Most people who live in the Tri-State Area (NY, NJ, CT, the bedroom commuter communities of Manhattan) have heard of Darien, Connecticut because it's a desirable place to live, and the home of many rich executives and professionals who commute to New York City. A lot of people think Darien is a great place to raise a family, but you're probably thinking why the hay should I care about Darien? I mean, seriously? But there are some very good reasons why Darien should be on your radar… here they are, in no particular order: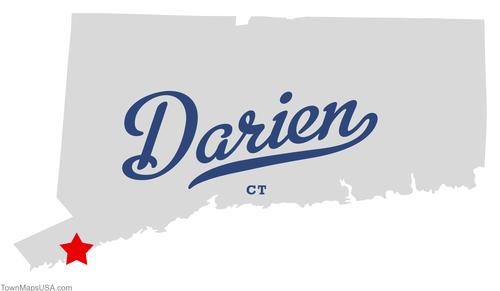 Moby is from Darien.
If you've been living under a rock for the past decade you may not know electronic singer-songwriter Moby. He's had a number of wildly popular songs including "Go," "Natural Blues" and "Porcelain," from albums like Everything is Wrong, Animal Rights and Play. Moby where he was already making music with a band called the Vatican Commandoes. After he graduated from high school in 1983, Moby attended the University of Connecticut, where he studied philosophy. He dropped out one year later to pursue his budding music career full-time. Throughout the mid-1980s, Moby worked at a record store in Darien, played in local bands like Caeli Soul and Gin Train, and started DJing for local nightclubs to kick-start his music career. Moby first began to achieve success It as a DJ, performing gigs at various nightclubs. He moved to New York City in 1989 and signed a contract with Instinct Records. Fame quickly followed the release of his 1999 album, Play, which sold more than 9 million copies worldwide.
Both versions of the Stepford Wives were filmed in Darien.
I am not making this up.This film about a TV exec named Joanna Eberhart who comes to the quaint little town of Stepford, Connecticut with her family, but soon discovers there lies a sinister truth in the all too perfect behavior of the female residents…the wives are being replaced by robots–and she's next. The word "Stepford" came into being because Darien is a "Step" away from Stamford, Connecticut.
Among the locations used for filming was:
Goodwives Shopping Center (Seriously! You can't make this stuff up!) – where my mother did much of her grocery shopping back in the day.
Darien is in The Official Preppy Handbook.
When The Official Preppy Handbook first came out in 1980, people weren't sure if it was a valentine, a joke or a prophecy. It pretends to be a studious field guide as it explains and satirizes what it takes to be a preppy person in the 1980s, parodying the lifestyle of the WASP elite. The Handbook reveals where preps go to school, where they summer, what brands they wear, and how they decorate their homes. This much is clear: It began life as a $3.95 paperback and stayed on the New York Times best-seller list for more than a year. Today's asking prices for used copies can easily top $100 and sometimes exceed $1,000. Obviously people think it contains useful information… If you can get your hands on a copy.
I grew up in Darien.
Yes, it's true and it was a great place to grow up. When I was young, we spent our summers fishing and catching crabs or hanging at the beach. After the ponds froze in the winter we went ice skating, but only after officer M., our local beat cop, deemed it safe (he'd personally test the ice first). However, I wouldn't choose to live there now as an adult; in general it's not recommended for anyone who needs cultural stimulation.
Darien, The Stats:
• Population: 20,732 (2010 census)
• Median Family Income: $250, 001
• Median home sale price (Q3 2014): $1,437,500
• An ambulance service, known as "Darien EMS – Post 53" is the only ambulance service in the nation staffed and run entirely by high school student volunteers (my youngest brother was one of them back in the day).